• altered notebook • buffy • made by annie • plan with me • planner • planner dashboards • planner decor • planner decoration • planner girl • planner setup • planner spread • slay it girl • slay it girl collection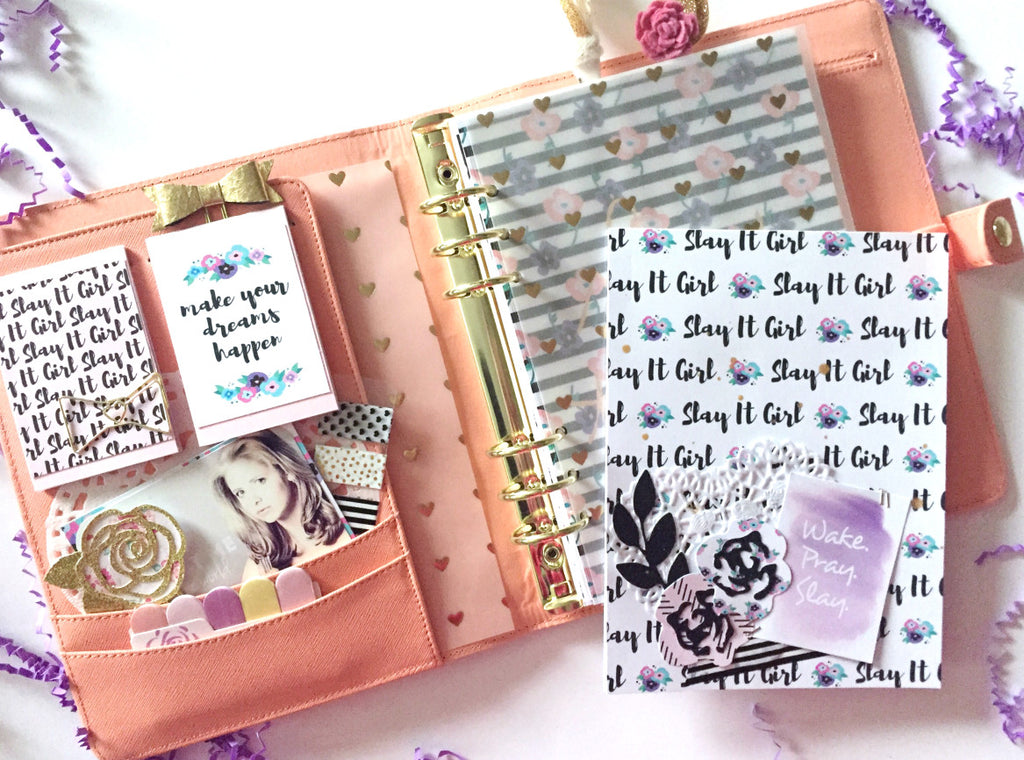 Hi everyone! It's Annie again for another Papercakes Design Team Project. It's a privilege to be trying out the new digital collection this week: Slay It Girl, inspired by her love of Buffy the Vampire Slayer. I'm loving the beautiful floral patterns, soft pastels, and the stark contrast of black and white. Collections launch this Friday, March 10th and we are also having a Youtube!! You don't want to miss it!! For my project I used the Slay It Girl patterned papers and journaling cards to create dividers and alter some plain notepads that were included with one of my...
---
• design team • digital collections • diy • diy embellishments • embellishment gift buckets • gift baskets • gift giving • happy mail • made by sabrina ann • slay it girl • slay it girl collection • snail mail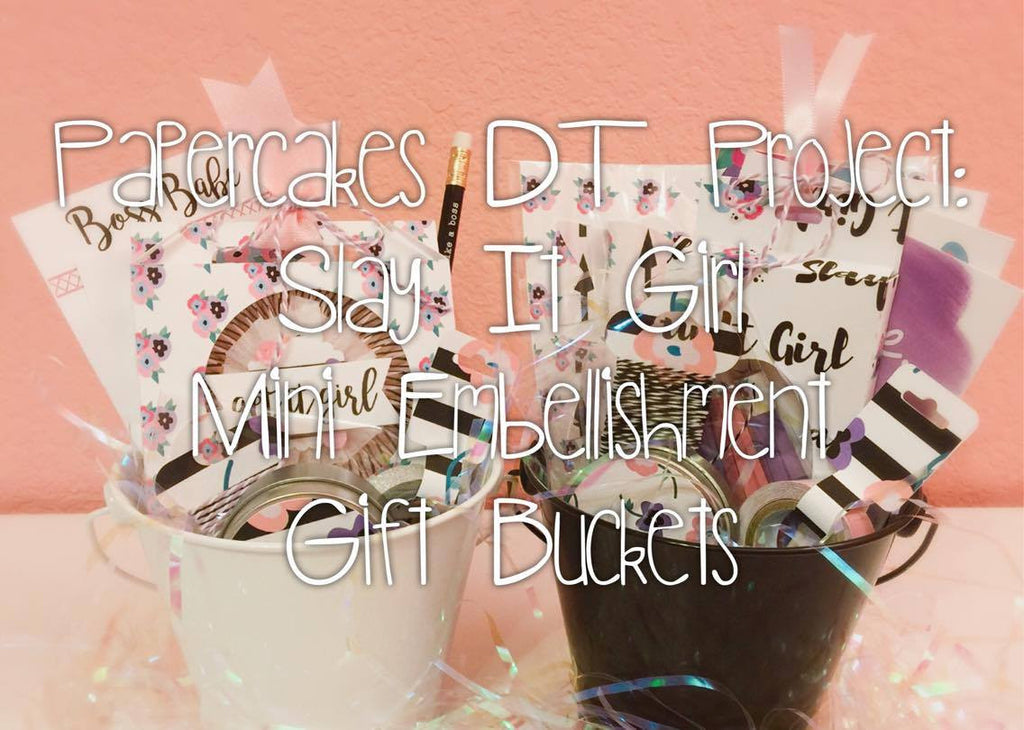 Hey girlies!! Sabrina Ann here to share my latest project with you using the GORGEOUS new papercakes collections, Slay It Girl and Chosen One, available March 10th! I had so much fun creating these cute mini embellishment buckets! We are also having a Youtube Hop on Friday where you can win amazing prizes, you don't wanna miss it!! They're so fun and easy to make and you can watch me create them here-   Here are more close up pictures: You can really customize your own embellishments and it's totally fun! Don't forget to follow me on Facebook and Instagram...