• halloween • halloween collection • jeepers creepers • jeepers creepers collection • pumpkin face washi • spooky october • spooky october stamp set • stamp set • washi tape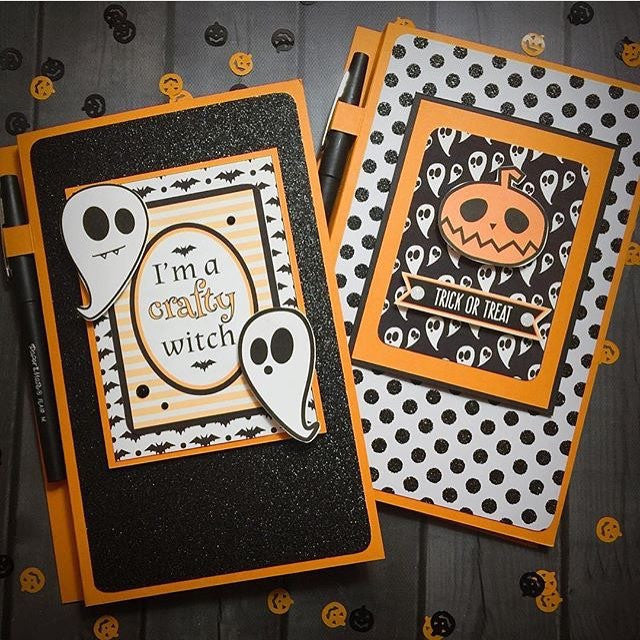 Hey Lovelies! I am pleased to re-introduce my first ever collection Jeepers Creepers I designed back in 2015. This collection includes 3x4 cards, 4x4 cards, 4x6 cards, 6x6 pattern papers and 1 full sheet of elements!  After many people asked for this collection I decided to re-launch it as a digital collection. And now I've included PNG files of all the cards as well for easy customization! Check out this amazing project by Sabrina Ann! She made her own note pad covers using the cards and stickers from the collection. You can watch her video below!  Check out the Jeepers...
---
• craftroom decor • halloween collection • home decor • pastel halloween • pastel halloween decor • raskog • raskog decor • spooky pastel • stamp set • washi tape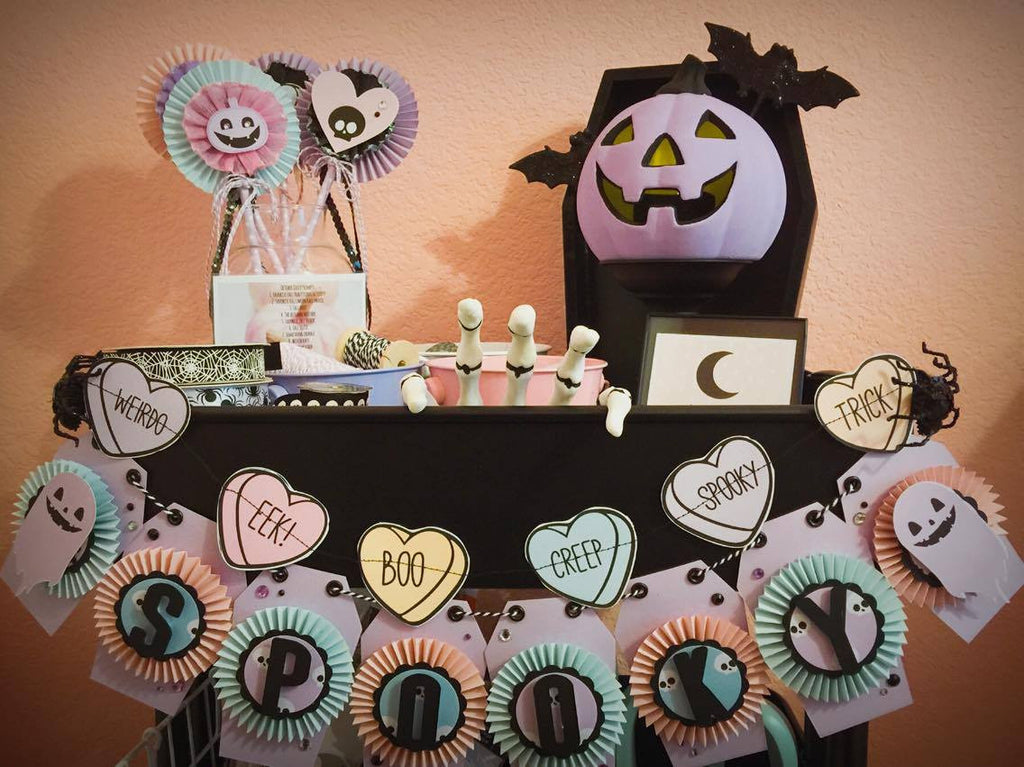 Hey Ghouls! Today I have some crazy awesome projects to share made by the wonderfully talented Sabrina Ann, check out her October daily mini series on her channel where she created decor and embellishments using the Spooky Pastel Collection!  Here are some pictures of the embellishments she made including a kiss-ass banner, wands and her October daily cover! Isn't she amazing!! So much inspiration for your eyeballs! But if you want even more check out her October Daily Cart Video below! Thanks for stopping by! Don't forget to check out the Spooky Pastel add-on kits featuring an exclusive 4x6  photopolymer...
---
• 3x4 card tutorial • halloween • halloween collection • halloween happy mail • happy mail • october nights • serena bee • snail mail • spooky pastel • stamp set • tutorial • washi tape
Hello Lovelies! If you haven't check out my new Spooky Pastel and October Nights collections, WHAT ARE YOU WAITING FOR?  I mean seriously? And did you know I have add-on kits full of amaze-ball items including 2 EXCLUSIVE products designed by yours truly? No?! Well today is your lucky day, I made a video for your convenience showcasing this kick-ass stamp set and washi tape. And there's a bonus tutorial in there too. You're welcome ;) TADA!! Watch this video now! Stay Spooky, Witches! Serena Bee